Date
Aug 15 - 19 2021
Expired!
Virtual Camp TREK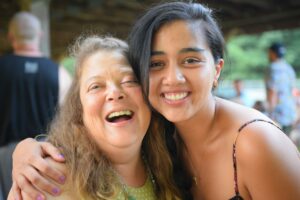 Camp TREK (Together in Recreation, Exploration and Knowledge) is the Alliance's week-long residential camp program. It provides a valuable experience for individuals with brain injury, offering socialization, recreation and fun. The week also affords a week of respite for caregivers, who often give 24-hour care the remainder of the year.
To be eligible, applicants must have a brain injury, be 18 years or older, and reside in New Jersey.
Applications are reviewed on a first-come, first-serve basis. To apply, click here.