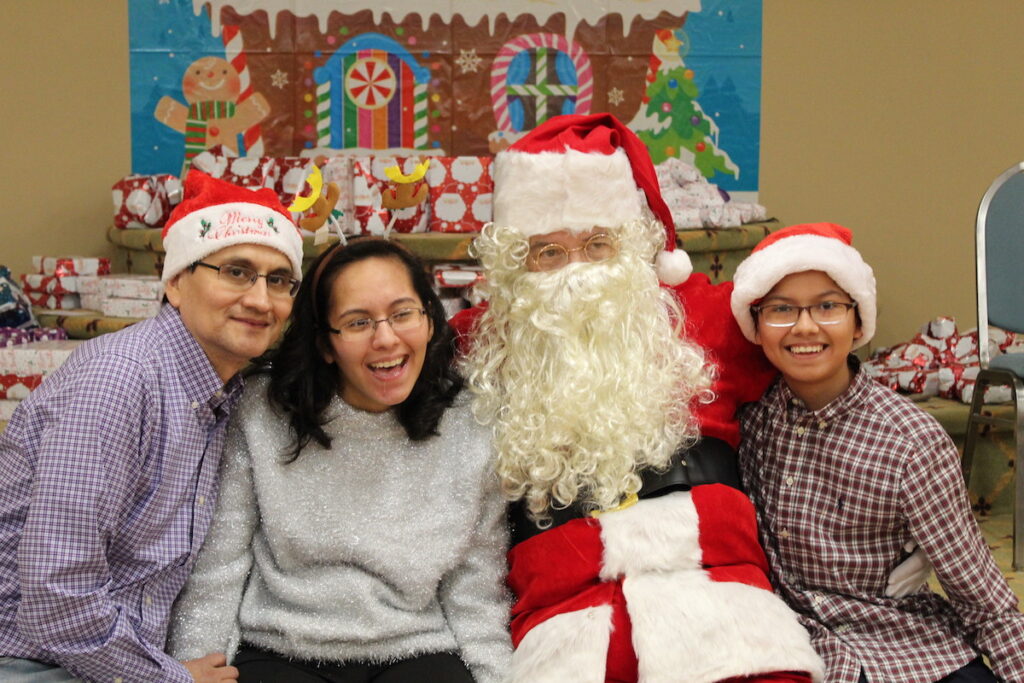 The Adopt A Family Gift Drive is a program that supports families affected by brain injury who otherwise would have difficulty celebrating the holiday season.
Donors from all over the United States have supported the Adopt A Family program. Over 11 years, over 350 families have been adopted. In addition to holiday gifts for children and teens, the program provides gift cards to grocery stores, department stores, and medical supply stores to ensure that no family has to go without essentials.
To donate or adopt a family for the 2021 season, contact us.
Give the Gift of Happiness
Contact us today to find out how you can help, at jsuresh@bianj.org or
1-800-668-4323.
2021 Donors
AM Wins Brokerage of NJ
Amanda Phoebus
Away Travel
Bancroft
Barbara Geiger-Parker
BIANJ Board of Trustees
BlueAir
Center for Brain Injuries — HMH JFK Medical Center/Johnson Rehab Institute
Chilton Medical Center ICU
CM Towers
Consumer Graphics
Dr. Kristine Keane/Shore Neuropsychology & Behavioral Health
Dzineworx Studio, LLC
Ellen Frances and Friends
Erin Seid
Fairview Police Department
Gisela Rutch
HMH JFK Center for Brain Injuries
ICNJ
Jenny DePaul
Kendall Maggelet
Kessler Foundation
Kessler Outpatient
Larry and Nancy Mazgajewski
Lauren Kwiecinski
Luna Wellness
MetLife
Naomi Torres Fernandez
Organization of Physical Therapy Students at Seton Hall University
Rehabilitation Specialists Staff
Ring
Shannon O'Donnell
Slumberkins
SML
Sue Whitlock
Target
Tatiana Cespedes
The Emple Family
The Healey Family
The Markwell Family
The Newcomb Family
The Pai Famly
The Strug Family
TheraFit Rehab
Virgilo Caraballo
Wegman's
Get Involved
Many donors give gift cards! An easy way to ensure every family has access to essentials. To donate a gift card, contact us.