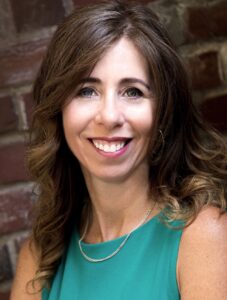 The Brain Injury Alliance of New Jersey (BIANJ) has named Wendy Berk, MSW, LCSW, its new Chief Executive Officer effective July 1, 2023. She previously served as BIANJ's Vice President.
Berk takes on the leadership role from Rita Steindlberger, MSUP, who has served as CEO for more than seven years. Steindlberger is staying on to assist with the transition and will continue to have a strategic role with the organization.
Berk has worked for BIANJ for more than 20 years and is skilled with all aspects of programs and operations. She holds a Master of Social Work degree and is a licensed clinical social worker.
"I am honored and excited to take on the role of CEO," said Berk. "It was a personal connection to brain injury that initially brought me to BIANJ. The mission, organizational values, people we serve, dedicated employees and a responsive Board are the reasons I have remained for all these years."
She added, "I look forward to strengthening  and expanding our existing programs, as well as seeking new ideas and ways to creatively address the needs of people with brain injuries and their families. "
Steven Benvenisti, Esq., President of the BIANJ Board of Trustees expressed the Board's confidence in Berk's ability to lead the organization. "For decades I have had the privilege of seeing firsthand Wendy's strong commitment to fulfilling our mission. She has demonstrated a deep compassion in helping the thousands of individuals and families we serve every year," he said." I am most confident that with Wendy Berk leading the Brain Injury Alliance of New Jersey, we will continue to be in the best position to help the thousands of people in New Jersey who are living with a brain injury."
About The Brain Injury Alliance of New Jersey: BIANJ is a statewide nonprofit dedicated to improving the quality-of-life people experience after brain injury. Since being founded in 1981 by a small group of concerned parents of children who had sustained brain injury, we have grown to become the primary source of information, education, advocacy, support, and hope for people with brain injury and their families in New Jersey.
For more information about BIANJ, please contact us at 732-745-0200.
For press or media inquiries, please contact Kristen Doyle at kdoyle@bianj.org.